Living Network Fall Gatherings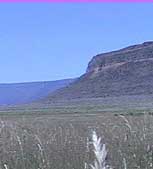 Living Network Fall Gatherings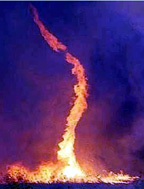 We will have numerous events during the year Living Network Fall Retreat and Seminar, Feast of Tents, Fall Festival, or October Fest or The Burning Bush Festival what ever you want to call it. There is always a common theme of the love of Christ by loving one another
In the mean time check our Calendar of Events for local gatherings times and places including joining the local networks in your area or world wide.
On 2012 September 17 Rosh Hashanah through The Feast of Tabernacles ending October 7 according to some Calendars. This avoids some conflict with accommodations and other events in the area such as deer hunting and duck season.
There will be other events and meeting throughout the whole network and we encourage people to stop in and make contact with other local gatherings. For details concerning times and locations join the local networks in America or check world wide.
Register now Click here.
http://www.hisholychurch.org/register.php
Things will be changing as the year progresses so make sure you register.
Theme:
Preparing for Life more abundant:
Theme for this year's retreat is Preparing for Kingdom Living by preparing for life through love.
"The thief cometh not, but for to steal, and to kill, and to destroy: I am come that they might have life, and that they might have [it] more abundantly." John 10:10
Our society has lost its way and forgoten the ways of the acients.
"As saith the proverb of the ancients, Wickedness proceedeth from the wicked: but mine hand shall not be upon thee." 1 Samuel 24:13
If we are to bbe free we must free others. What we create reflects our own hearts. Are we to be the covetous selfish spirit or the love of liberty and the righteousness of God.
"And thou shalt remember all the way which the LORD thy God led thee these forty years in the wilderness, to humble thee, [and] to prove thee, to know what [was] in thine heart, whether thou wouldest keep his commandments, or no." Deuteronomy 8:2
His Sheep hear His voice and gather at His calling. Before the world will change men must change. What can we do to change, to turn around and go another way?
Can we live like the early Christians in a modern world? Like free people under God? Do we have the skills and know how? Are we prepared to be a free people?
Help us make this retreat a fruitful endeavor.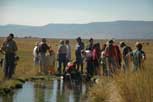 You are welcome to come to Living Network Fall Retreat and Seminar at Summer Lake in Oregon to gather with Brother Gregory and others of His Holy Church.
When:
Every Labor day weekend we will be meeting with all who come for a visit and fellowship to the Burning Bush Festival. Some will come to help us set up... and clean up... We will coordinate this through the Living Network.
Where:
Summer Lake is in the high desert of Oregon. We are located just 5 miles from Summer Lake off Highway 31. Turn on Carlon Lane [County 416] between Mile post 66-67. We advise against using GPS in this area. We have spent many hours rescuing people who did not take that advise. Call for further instructions. For more information on the area go Summerlakebasin.com.
View
Fall Retreat at His Church at Summer Lake
in a larger map
Accommodations:
This year we want to conduct most of the Retreat on the Church land where there is lots of room. It will take a lot more work but with a lot more hands it will go well.
There are nearby camping and trailer sites in the local Ana Reservoir RV Park next door and also just below us is Ana Reservoir, which has free camping, dock, and pit toilets, or for the hardier souls there are thousands of acres of National Forests, and other public lands where we can camp, hike, etc.
The Summer Lake Lodge is the only nearby motel, about 6 miles away. There are cabins and a restaurant at the lodge and information about cabins and houses for rent.
The Summer Lake store and gas station is one mile north of the lodge on Highway 31.
Activities: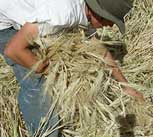 Activities will be dictated by the Holy Spirit on a day to day, moment by moment, basis. Bread from the ground up.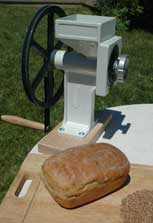 There will be a number of presentations, entertainement and "campfire talks". We will be discussing all those things we don't discuss on the net or the Radio, answering question, learning about one another in ways the internet does not allow.
Everyone, being guided by the Holy Spirit, should bring their own provisions and share according to the inclinations of their own hearts and minds. Besides all the great company. There is Ana Lake and River for boating and fishing, miles of desert and the Freemont National Forest within minutes.
Transportation
Many people have already expressed an interest in coming from the midwest and back east. There are some who would share expenses if there are those with the room to accommodate extra passengers.
Caravanning:
Some people would like to Caravan or travel in convoy. They want to meet up along the way and travel together. This will take coordination through the Living Network. If you are not already a member you are missing out on one of the great tools of the kingdom...
Carpool:
Some people would like to get together and share expenses in exchange for a ride. Again the Living Network teams are they way to work this out.
We may also be able to arrange transportation from Bend, Oregon or the Bend-Redmond airport.
What to bring and Weather to expect
Warm clothing, food and a loving forgiving and patient heart. A good scout is prepared and those seeking the Kingdom need to be good scouts, not only for themselves but for others. Be prepared to help others as much as you are prepared to help yourself.
This valley is called Summer Lake because of its temperate weather, even in the winter. Days are often sunny and mild, but nights can be cool and if a storm comes through there will be wind. If a storm strikes we are prepared to help those who help others with whatever comes our way.
"Fear not, little flock; for it is your Father's good pleasure to give you the kingdom." Luke 12:32
More information
For more information about the valley in which this is retreat and seminar is taking place go to Summerlakebasin.com
You can contact us or call us at

See a gallery review of the 2010 Fall Retreat
You can contact us or call us at

See a gallery review of the 2010 Fall Retreat
Don't forget
The Living Network Links
You cannot love your neighbor in truth if you do not know who he is.
Join the Living Network and become a part of the solution
http://www.hisholychurch.org/network/localnet.php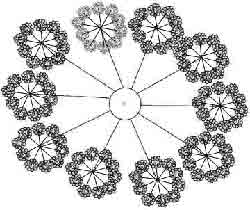 Living Network Index page:
http://www.hisholychurch.org/network/index.php
Find and JOIN your Local Living Network
The American States and Canada
http://www.hisholychurch.org/network/localnet.php
Find a local group World Map Locator:
Find a local Living Network Group around the world
http://www.hisholychurch.org/network/maplocator.php
Mapping the Network
A project of the chosen Contact Ministers
http://www.hisholychurch.org/network/networkmap.php
Guidelines and Purpose
The Living Network groups.
http://www.hisholychurch.org/network/purpose.php
Dear Network Messages
Some messages to the Living Network groups.
http://www.hisholychurch.org/network/dearnetwork.php
Articles on Networking
Fractal Networking
When Jesus was preaching the Kingdom of God at hand He talked about a mustard seed that could grow by faith into a mighty tree providing life and shelter for all who seek its branches.
http://www.hisholychurch.org/network/fractal.php
The Purpose and Guidelines of Local groups
"For where two or three are gathered together in my name, there am I in the midst of them." Matthew 18:20
The purpose of the network is to bring people together to seek the Kingdom of God and His righteousness.
http://www.hisholychurch.org/network/purpose.php
The Audacity of Hope
There are numerous institutions that may be created based on faith, hope and charity that can aid us on the road to the Kingdom and the righteousness of God.
http://www.hisholychurch.org/network/hope.php
Newsletters
The Kingdom News go out over the network through out google groups which us the beginning of the The NetworkThe Living Network which is established by forming the Network of tens on free assemblies.

Additional links
His Church Network Index and map page
Lighting 144,000 points of light
http://www.hisholychurch.org/network/index.php
Find His Church local groups or congregations
http://www.hisholychurch.org/network/localnet.php
Contact Minister
Who are the Contact Ministers and what do they do?
http://www.hisholychurch.org/network/contactministers.php
Contact Minister Election Form
http://www.hisholychurch.org/network/contactform.php
Living Network Index and Map page:
http://www.hisholychurch.org/network/index.php